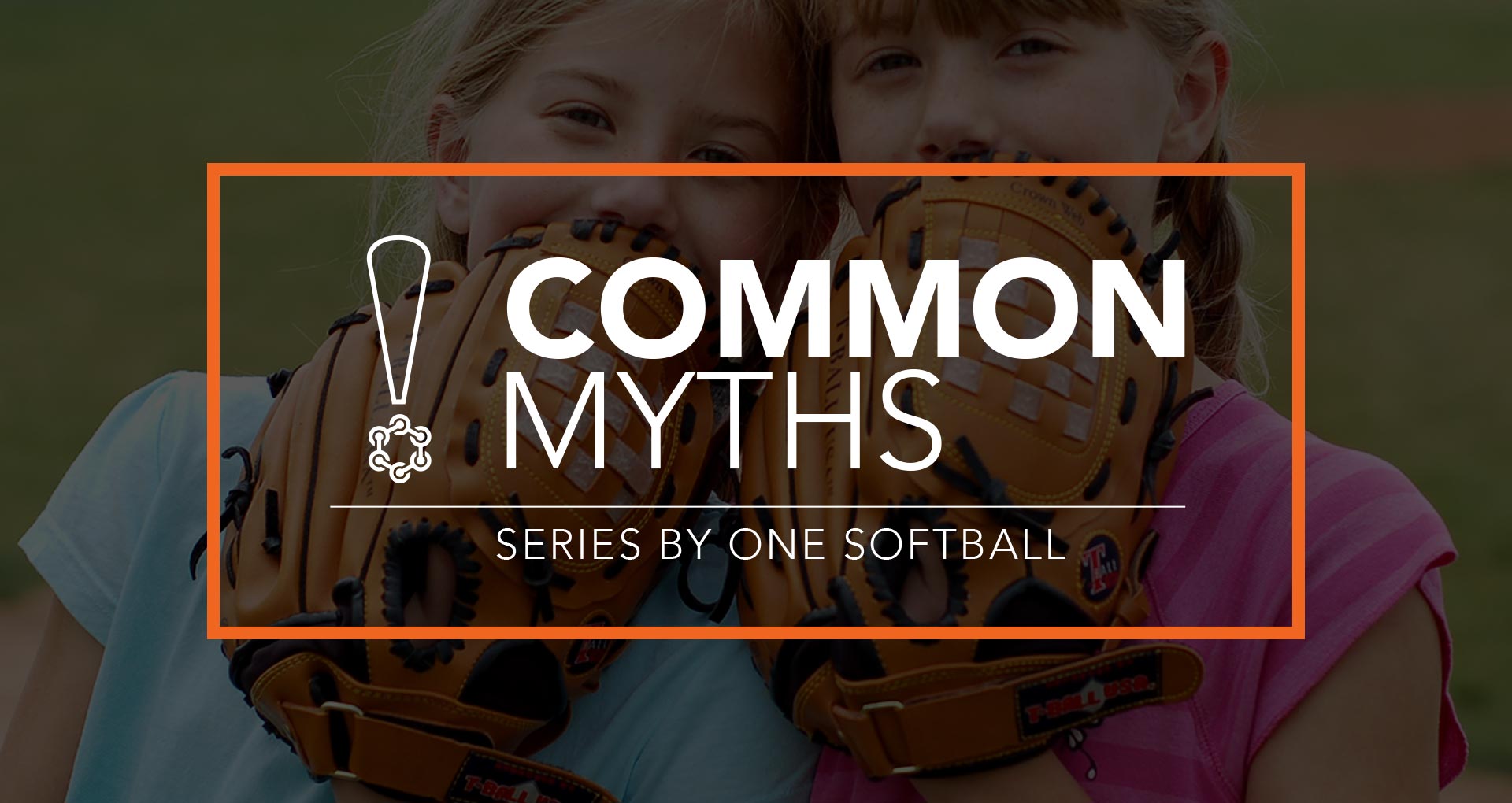 We know you can turn to a quick Google search and quickly find 150 opinions about how to hit a softball – many of them with very different suggestions! We're here to help. We want to give you science and evidence-based answers as to what elite players do and don't do.
Let's talk about a common hitting myth.
MYTH: Get to Full Extension at Contact
This common myth stems from the belief that to get full power and/or consistency, you need to have full extension at the contact point. Extensionn meaning the arms, wrists, and bat are fully straightened out (extended) from the shoulder all the way to the tip of the bat. Although commonly taught, this is not ideal for power or average, and is not what great hitters do.
FACT: Elbows and Wrists Have Some (more, or less, depending on location) Bend at Contact
At the point of contact, great hitters do, in fact, have bend in both their elbows and wrists at the point of contact. If the pitch is inside, this will be almost a 90 degree bend in the elbow, with a lessening degree of bend as you move further outside on the plate for an outside pitch.
There are several reasons for this:
We know that power does not come from the "extension" part of the swing, but rather from a powerful rotation, as well as putting all of the pieces (the gears) together in order.
Having some bend in your elbows and wrists allows you to "barrel up" on pitches – driving them into the gaps – rather than pulling them foul or rolling their hands over.
This tip will allow you to consistently generate more power. Good luck, and have fun hitting!