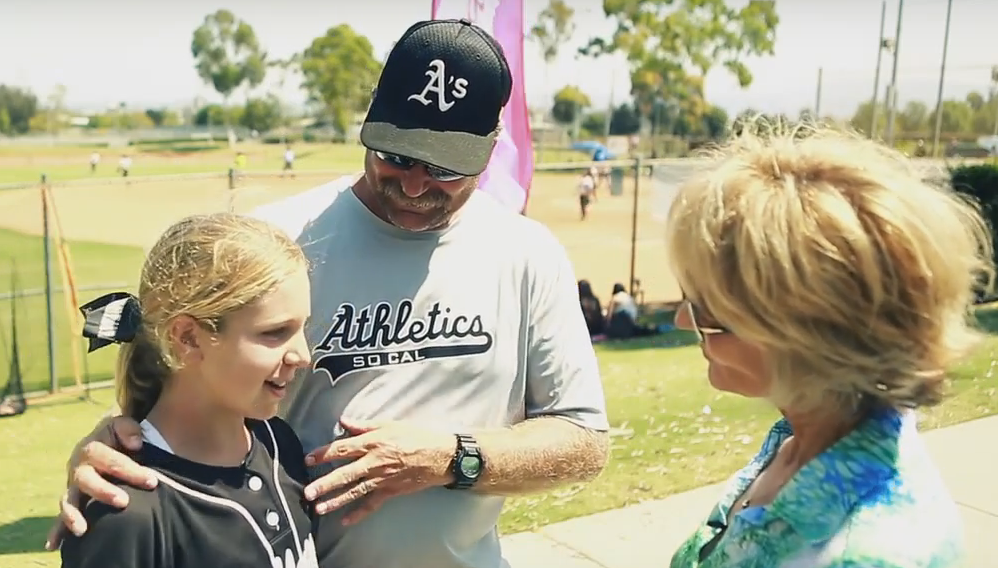 Athletes, and really, people in any situation, often have a crisis of confidence. If you are trying to help your team members, your daughter, or yourself to put their shoulders back and project a "I CAN DO IT" mentality, here are a few ideas that may help.
1. ACT AS IF – Put yourself in the future and be a champion in your mind. Be as detailed as possible in your thoughts and mental view. Use all of your senses and see yourself doing well and feeling great. As you do this your mind will probably begin to fight you…"This can't work. I'm not good at this!" Make a note and politely go back to seeing yourself having success. Act like you've won the battle!
2. CHOOSE TO BE POSITIVE – When the two voices in your head, the positive and negative talk tracks, start to fight, actively note the positive one. Actively is the key here… you have to be intentional about noticing the two and (gently) pushing the negative voice aside in order to give the positive one the last word.
3. DON'T FORGET YOUR STRENGTHS – Too often we get the message that we need to "be better" and that means we should work on our weaknesses, raise the bar on our low points, and become more well-rounded. Don't forget to polish your strengths as well! Not only will you separate yourself from others, but you'll feel great about the little wins you have each day.
4. CONTROL THE CONTROLLABLES – So much of what's happening during a training session or contest is outside of any individual's control. The crowd, the weather, the umpire, a teammate, the mom or dad in the stands…nothing really to be done. The confidence gained by knowing you only have a few small but important things to worry about is real!
5. PRACTICE LIKE YOU PLAY – Repetitions are great and help players get better in a lot of ways, but you should also do a good amount of "live" or "game like" workouts. This allows players to get a sense of timing, and have the thoughts and feelings that come with a live event. In addition to creating the conditions, all players should be encouraged to approach the field with game-like focus and enthusiasm at every training session. The more familiar a situation is the more confident the player.
6. W.I.N.: WHAT'S IMPORTANT NOW – Much like controlling the controllables during a practice or game, in the big picture players need to be able to identify what's most important NOW and ignore other things in order to have that one thing at it's best. Too often we get caught up in "We've got to win this game" and neglect to think about positioning or stretching or footwork. We get caught up in "I have to strike her out" and forget to take a breath, focus on the catcher, or remember what that batter did the last time. Results are only as good as the sum of our process. Make note of What's Important Now and get going!
These are six simple ways to talk about confidence and work to build it. It's OK to admit to lack of confidence, that's something everyone struggles with. However, being active and intentional about finding and encouraging confidence will get you there faster than fate.