Coachable /ˈkoʊtʃəbəl/ (adjective) : capable of being easily taught and trained to do something better.
That's the full definition brought to you by the Merriam-Webster Learner's Dictionary. The idea of coachability could be what unlocks your potential and leads to the ultimate success as an athlete and beyond. It is a characteristic that is key to your overall enjoyment in sport, help you learn more quickly and effectively, and will lead to an amazing sense of trust and chemistry with both your teammates and coaches.
So the question is, are YOU coachable?
If you frequently answer questions with "I know," resist feedback because in your opinion you didn't do anything wrong, or display mannerisms like rolling your eyes, then chances are you aren't. Maybe you're highly defensive and quick to take things personally, or play the blame game with factors you can't control (officials, weather, etc.). Has it been a while since you looked a coach in the eye and said the words, "thank you"?
All of these characteristics and behaviors are telltale signs you lack coachability, and while it could make you a coach's worst nightmare, it actually hurts you more than anyone.
That's right, it is harmful to you as an athlete for a long list of reasons. At the top of this list is the fact that you are putting yourself in a position where you are less likely to learn and develop.
If you found yourself relating to any of the characteristics above, check out the infographic on ways to become a more coachable player; one who is comfortable not knowing it all and has ability to accept adjustments, advice and mentorship. One who seeks to improve through taking a good hard look at both strengths and weaknesses. One who ultimately puts the team first.
Share and comment if you think you can add to our list of ten . We would love to hear from YOU!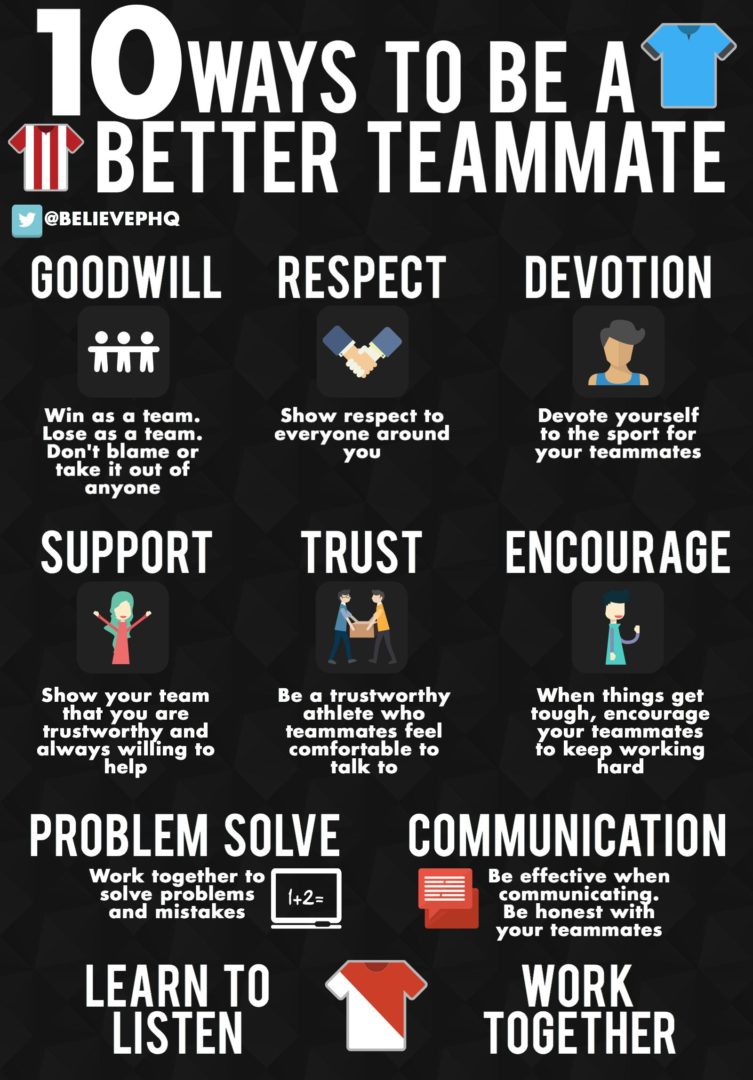 Infographics used with permission of the BelievePerform Shop.