ONE Softball has enlisted the help of one of softball's most well-known coaches and clinicians to talk about some strategies for embedding positive habits, skills and strategies into your game. Being valuable to your team involves more than skill at one position. Here Cindy Bristow, founder and owner of Softball Excellence gives some examples of how versatility is one great way to add value to your team.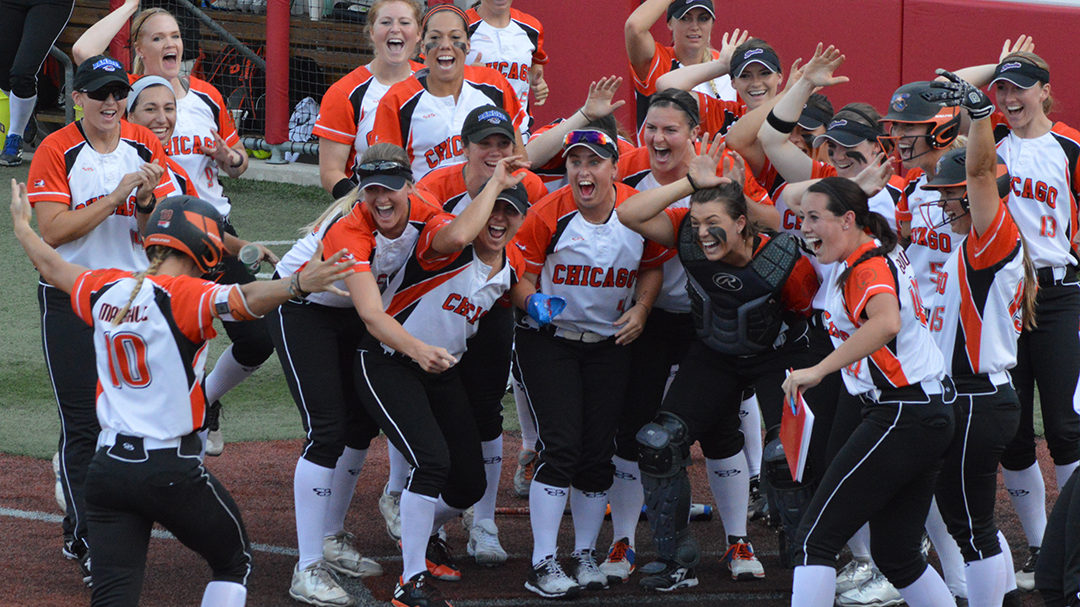 Photo Credit Marina Mantas, NPF
When college softball coaches talk about being flexible, they aren't expecting you to bend yourself into a human pretzel. What they want, and need, are players that not only can play different positions, but are willing to. Find out how your flexibility is the key to your softball future.
During travel ball, players get used to playing one position and become disappointed and even scared when asked to switch to another one. It's very common, when travel ball players play for their high school team or another travel ball team, that they a play position other than the one they're used to (with the exception of pitchers) – usually the position most needed by the team. And yet this position switch is usually met with grumbling, frustration, and resistance on the part of the player and often her parents.
When I was coaching in the Pro League I had an amazing player that could hit a ball harder than most people I'd ever seen, and, she could play a lot of different positions. To me, this was a gold mine! I could keep her powerful bat in the lineup as well as the bats of her teammates by switching her around to different positions based upon how some of the other players were hitting. So I did. Over the course of the season I played her at first base, third base, leftfield, rightfield and DP. We won tons of games and I was feeling pretty good about the whole thing.
Then suddenly, with a week left in our season this player asks if she can talk to me about something. If you've been coaching for awhile then you know that these kinds of meetings are never to tell you how great of a job the player thinks you're doing. Player requested player meetings are usually always about something wrong. And this one was no different. The first question out of this player's mouth was, "why don't you believe in me?" This blew me out of the water because of any player on this team I probably believed in her the most. When I asked her what I'd done to give her that impression she told me it was because I couldn't figure out where to play her – that I obviously didn't think she was good enough to play just one position.
She was right, kind of. I'd blown it! Not by playing her at 5 different positions throughout the year, but in never sitting her down and explaining why I was doing it and how by doing so, I was able to keep her tremendous bat in the lineup and make our team that much stronger. I blew it by never explaining to her that her ability to play so many different positions meant that she was a tremendous asset to the team and that I really believed in her. I knew what I was doing and why, but she didn't and as a result, she couldn't really buy into it. If I'd have talked to her at the beginning of the season and explained that I'd probably be playing her at multiple positions throughout the year in order to keep her great bat in the lineup and make our team stronger, then she wouldn't have been surprised and wouldn't have been as resistant.
Playing multiple positions is a HUGE benefit for coaches since it gives them far more flexibility, and it's an advantage for players since it allows them more opportunity to get into the lineup. As a player, whenever a coach asks you to learn or play another position other than the one you're used to, you should see it as an opportunity to keep yourself in the lineup, to be more valuable to your teammates and to help your team.
Here's Fact of Life #1: The longer you play softball the more likely it is that you're going to be asked to either play multiple positions or to switch positions entirely. Instead of seeing a position switch as a negative you need to realize that if you're going to play softball in college, or even beyond college in either the NPF (National Pro Fastpitch league) or the National Team, then with very few exceptions position switches are in your future. The sooner you can get used to that fact the better and more valuable you'll be.
Recently a young player I work with saw the USA Softball National Team play. I asked her what was the biggest impression she'd had from watching them play, and I was surprised by her answer. She told me she was most surprised at how they played different positions. She's a big Florida Gator fan so she noticed that the 2 Gators on the national team, Michelle Moultrie and Brittany Schutte were both playing totally different positions. Moultrie, a centerfielder by trade and the co-MVP of the 2011 WCWS was playing 3rd base, while Schutte, the Gators' rightfielder was catching. Both of these are pretty drastic changes and yet both athletes were working really hard at their new positions and doing good jobs.
College coaches ask for a lot of position changes as well. With very few exceptions (usually pitchers), college coaches are looking for the best players no matter what position they play and that often means they end up with multiple shortstops. College rules aren't any different than your rules in that they only allow one shortstop at a time which means that all the other ones must learn a new position if they ever want to see any playing time.
Now imagine you're an outfielder on your travel ball team and your high school coach asks you to catch or play 3rd, what would your reaction be? A coach is a coach, whether it's your local high school coach, your travel ball coach or the USA National Team Coach. When they ask you to change positions it's for the good of the team. So look at these requests with a more positive eye from now on – they're helping you learn to adjust and be flexible which is exactly what will be asked of you at the next level of softball.
Arguably, with the exception of pitching and playing shortstop, in college softball defensive players are in the lineup based on their ability to hit. While this might sound harsh, scoring runs wins games while playing defense usually falls below strong pitching on the depth chart. That doesn't mean that defense isn't important, of course it is as proven by Arizona State University's error-free national championship this year [2011]. But that championship was also won behind the powerful pitching arm of Dallas Escobedo and a WCWS team batting average of .348. Power-hitting Florida was an offensive juggernaut the entire 2011 season and still hit .319 as a team during the World Series, but couldn't manage to score enough runs to beat out ASU. Defense is great, but offense is greater.
What that means is that unless you're a stud pitcher, and not just based on the standards of your parents or local team, or you're one of the five best shortstops in the country, you better know how to play another position. I hear too many players complaining that whatever team they're currently playing on isn't playing them at the position they like or think they're good at, instead of seeing it as an opportunity to increase their value for college. Coaches simply want to put the best 9 players in the lineup both offensively and defensively. Coaches usually start by going down their team looking at the 9 players they want to hit. Then, they look at each player's defensive position and with very few exceptions there are going to be position overlaps. That's when a coach has a choice – either ask one of their top 9 hitters to learn a new position or not play one of their better hitters in favor of playing a weaker hitter for her defensive position.
Coaches will usually choose to play the player that's the stronger hitter and weaker defensive player over the stronger defense and weaker hitting kid. Usually. The exception to that rule might be a game where both teams have great pitching and you know the other team has a ton of speed and is going to slap a lot. Then as a coach, you might have your best infield in the game even if it weakens you offensively.
The lesson in all of this is that the better you get as a ballplayer the better the teams will be that you play on. Better teams have better players so you might not be good enough to start at the position you've always played. You might not even be good enough to ever play that position so work hard to be flexible. Lean a new position. Willingly accept opportunities to stay in the lineup and improve your team and yourself so you can continue to be valuable for the next level of softball you play.
For more help with this topic check out the following:
Book: A Coach's Guide to Creating Team Chemistry
Drill Manual: Softball Hitting Drills for a Great Swing
eBook:Softball Hitting Drills For A Great Swing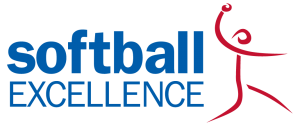 Republished with permission from SoftballExcellence.com