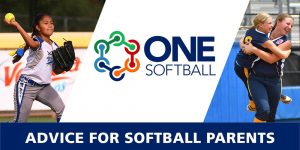 South Williamsport, PA: To support Little League® International's continued effort to provide free, educational resources for parents and volunteers, Little League Baseball and Softball has teamed up with ONE Softball to provide inspirational and aspirational content for Little League Softball® players, parents, and coaches.
"Our ONE Softball community is excited to partner with Little League to provide access to competitive excellence through our player and coach communities," said Sue Enquist, CEO and Founder of ONE Softball. "Together, we want to help families navigate a positive experience in sport through competitive character, technical development, and a path to college."
Led by former UCLA head coach and 11-time National Champion, Sue Enquist, ONE Softball is an online resource designed to bring the softball community together by providing the resources to inspire the player, organize the parent, and educate the coach.
"San Clemente Little League was my first impression to team sports," added Ms. Enquist. "Little League encouraged family involvement, competitive character, technical fundamentals, and having fun! Throughout my life, that became my framework for leading teams and developing student athletes. I am extremely proud and grateful to be part of the Little League family."
The content provided to Little League by ONE Softball will feature a series of video resources from well-known softball players and coaches that will be shared across all of Little League's digital platforms, including LittleLeague.org, Little League University, Little League's electronic newsletters, and all of Little League's social media platforms. Ms. Enquist also visited with the participants of the Little League Softball West Region Tournament on July 20.
"We are very excited to work together with ONE Softball to help provide all of our parents, coaches, volunteers, and players with one-of-a-kind content from some of the most well-known softball coaches and players around the world," said Liz DiLullo Brown, Little League Vice President of Marketing and Communications. "With the help of ONE Softball, we are looking forward to providing our dedicated supporters with additional information and resources to improve their understanding and love for the game of softball."